Find the best Columbia Auto Dealer for you!
If you are looking to buy another car or truck you must be very careful where you purchase it. This is especially true if you live in the state of South Carolina where Columbia auto dealers are known for both great deals and ripping customers off. Let us face it, this comment is really true for all car dealerships and there owners. Most car salesmen are not going to tell you if they are selling you a dud or not. They want you to buy the car or SUV so that they can receive their commission.
For some reason, the state of SC has built a reputation for being both the best and worst place to buy a vehicle and for automotive service departments. I personally feel that the reason it is considered one of the best is simply that they offer constant deals on their vehicles. That along with letting customers receive alerts for price changes or new offers available and vehicles sold. Now, it can be argued that they are the worst for the exact same reason. It does not do you any good to receive a great deal if the car or truck you just bought breaks down immediately or you cannot get an auto loan to buy it.
To learn more about scams that some used car dealerships will try and use on you watch the following video:
If you're looking to buy a pre-owned model car in the Columbia, SC area, you may be overwhelmed by the number of options you have.
Before even looking at where to buy your next car, there are a few steps that you should take and some tips to remember in order to find the best used auto dealer for you:
How To Find The Best Used Auto dealers in Columbia, SC:
● Set your budget. Make sure that you have a range of how much you can afford to spend on a used car. Also, make sure you know exactly how you will be financing it. As you'll notice below, many used car dealerships provide in-house financing, which could be a huge help if you don't know how to figure out your finances. Always pay for your used car with a credit card or check. You will then have a paper trail and will be able to possibly get your money back in case something goes wrong. If you pay in cash, this won't be possible.
● Go on a test drive. Before buying a car blindly, make sure you ask to take it on a test drive. That will ensure that you have found the perfect car for you.
● Do research on car and models. You want to make sure that you're getting a reliable car. Just because it's used doesn't mean that it should be in worse condition than a new car—in fact, it shouldn't be. Make sure you research which cars are less likely to break down and require further maintenance down the road. Also, research what its insurance cost is going to be.
● Check the vehicle history report. Here's a little trick that most people don't think about doing when buying a used car. Make sure you look up the car's vehicle identification number to see its history. You can use sites such as Carfax and Autocheck to look up this information. This will allow you to see if the car has been in any serious car accidents that could cause extra wear and tear for you down the road.
● Negotiate the Price. Make sure that you at least try to negotiate the price of the used car that you're interested in purchasing. This will require a lot of outside research on the car, model, and year, but it could end up saving you a lot of money. Don't be afraid to show the research you have done to the seller as well. As you're negotiating, make sure that your opening offer is lower than your maximum price because the seller will then make you a counter-offer that is still in your price range. In addition, make sure that you ask about any additional fees before agreeing to a deal to make sure that the seller doesn't add on any unnecessary fees that will bring the end price back up again.
After considering all of the steps listed above, take a look at the following. The following are the best auto dealers in the Columbia, SC area for pre-owned vehicle car buyers shopping experience: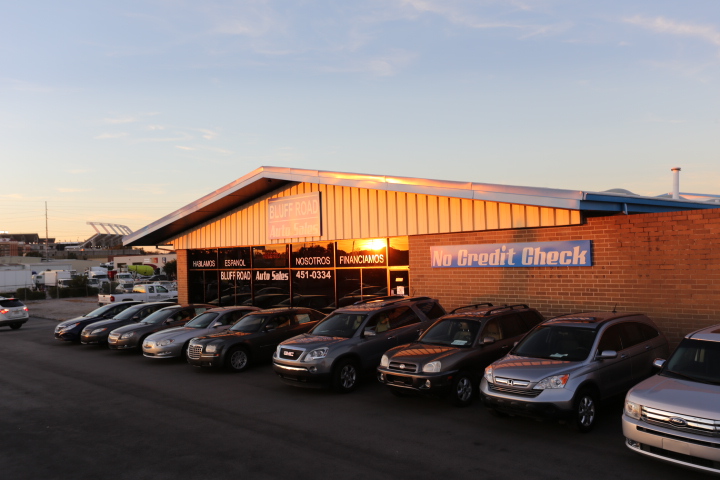 The 10 Best Used Auto Dealers In Columbia, SC:
1. Drive Time Used Cars
178 Greystone Blvd
(803) 223-0840
Drive Time prides themselves with their customer service, making financing easy to figure out for all potential customers. They offer in-house financing and have locations all around the United States, with Columbia being one of their locations.
Cars available: 2015 Dodge Ram 1500, 2015 GMC Acadia SLE-2, 2015 Ford Flex SEL, 2015 Toyota Camry XSE, 2016 Hyundai Tucson SE.
2. Godwin Motors
4032 W Beltline Blvd
(803) 252-8774
Godwin Motors is a family-owned business that a buy here pay here dealer. They have a large inventory that they can provide customers with on-the-spot financing for. They also provide a free limited warranty with all of their cars.
Cars available: 2015 Kia Forte EX, 2010 Ford Fusion SE, 2011 Toyota Camry SE, 2012 Ford Mustang V6, 2014 Nissan Titan SV
3. Philips Auto Tech
3137 Two Notch Rd
(803) 786-1135
Philips Auto Tech is the first independent hi-line dealer in the South Carolina Midlands. They offer vehicles that have been hand-picked for their customers. They also provide services for their vehicles.
Cars available: 2014 Mercedes-Benz S-Class S550, 2015 BMW 3-Series 328i Sedan, 2014 BMW 4 Series 428i Convertible, Mercedes Benz GLK-Class GLK350, 2016 Mercedes-Benz E-Class E350 Sport 4MATIC Sedan.
4. Jim Hudson Lexus
328 Killian Rd
(888) 720-6389
Hudson Lexus specializes in both new and used Lexus vehicles. They provide complimentary amenities to all of their customers who purchase a used vehicle from them. These complimentary services include a complimentary exterior and interior vehicle wash with every visit, an airport shuttle, pick-up, and delivery services, and a luxe waiting room lounge.
Cars available: 2017 Lexus RX 350, 2015 Lexus GS 350, 2017 Lexus LS 460, 2016 Lexus IS Turbo, 2018 Audi A6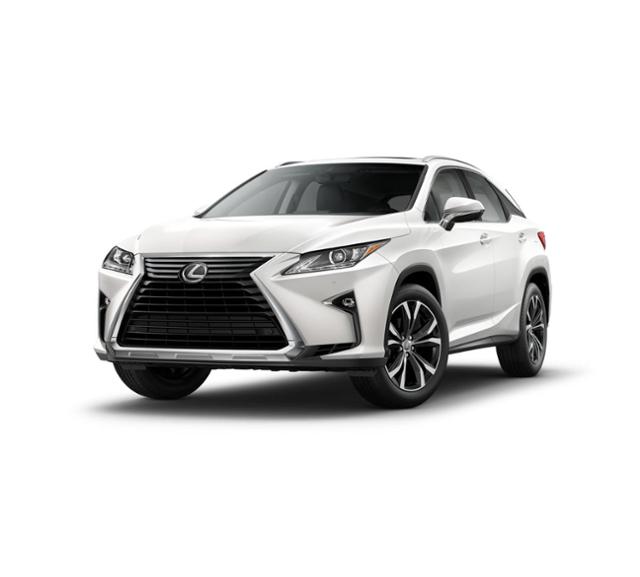 5. Nix Used Cars
2929 Truman St
(803) 765-0200
Nix Used Cars has over 45 years of sales experience with a focus on making sure that their customers save money. They do not have any salespeople, which is important to them, so customers only interact directly with the manager.
Their selection offers a wide range of cars and SUVs, which have all been inspected, reconditions, and detailed.
Cars available: 2006 Buick Rendezvous CX, 2011 Chevrolet HHR 1LT, 2007 Dodge Caliber SXT, 2003 Ford Expedition Eddie Bauer 4WD, 2007 Saturn Aura XE
6. Dill's Used Cars
2552 S Lake Dr
(803) 728-0544
Dill's sells a wide variety of cars, trucks, and SUVs. They also offer buy here pay here financing options so you're able to buy and pay for the car directly at Dill's Used Cars.
Cars available: Acura, BMW, Buick, Cadillac, Chevrolet.
7. LDVD Auto Sales
10840 Two Notch Rd
(803) 549-6512
LDVD is proud to offer their customers an opportunity to finance their car regardless of any past credits issues. They specialize in financing cars for people with bad or no credit.
Cars available: Buick, Chevrolet, Dodge, Ford, Lincoln.
8. Martin's Motorworx Auto Sales
2652 Two Notch Rd
(803) 401-5750
Martin's Motorworx specializes in both foreign and domestic automobiles. They have 24 years of experience in the automotive field, with an emphasis on understanding their customers.
Cars available: Honda, Ford, Dodge, Chevrolet, Jeep.
9. Midlands Mazda
655 Broad River Rd
(803) 988-1000
Midlands Mazda specializes in pre-owned Mazda automobiles. They are constantly changing their inventory and have rotating options available for consumers depending on the make and the year they are looking for.
Cars available: Mazda CX-5, Mazda 6, Mazda CX-3, Mazda 3, Mazda MPV LX
10. Japan Direct Motors
185 Old Dutch Fork Rd
(803) 622-8962
Japan Direct Motors focuses on the sale of cars from Japan. Although they are headquartered in the U.S., they have offices in Japan where they are able to personally select which cars they would like imported into their shop.
Cars available: Honda, Mazda, Mitsubishi, Nissan, Subaru, Suzuki, and Volkswagen.
For more information on where and how to find the best used automobiles for you be sure and read the following related articles.
Related Articles:
How To Find The Best Auto Sales
How To Avoid 21 Car Dealer Scams
Top 8 Vehicles For Sale That Run In Snow
Top 5 Mercedes Benz Used Car Dealerships
How To Find A Vehicle After The Storm
Why To Check Your Vehicles HVAC System
Best Place To Buy Your Vehicle
10 Best Used Car Dealers In Columbia, South Carolina
How To Find Columbia, SC Car Dealerships For Auto Financing
How To Use Online Car Websites To Find Used Cars On Sale
Find Used Auto Dealerships Near Me For Chevrolet Trucks